UPPlift – Urban Pilot Program Initiative
UPPlift is an urban pilot program (UPP) to identify innovations and facilitating live demonstration of technologies aimed at resolving challenges in the built environment, ensuring asset owners and managers achieve cost savings, improved operations and value added features. The process creates a living lab in the host city, attracting and retaining an innovator ecosystem, and facilitating deployment of "smart" and resource efficiency technology into the city's infrastructure & built assets. Innovators benefit from access to a range of test-beds in the city and opportunities to pilot their solutions with the support of the UPPlift team and our program partners.

UPPlift is a virtual technology accelerator aimed at helping innovators resolve challenges in the built environment, including smart and energy efficient buildings and infrastructure. This is how it works:
We secure city authorities and real estate asset owners/managers as Test-beds (pilot hosts) for emergent technology and identify the challenges they would like to resolve.
We issue a call to innovators with a working prototype of their solution to enter the program, develop a business case for a pilot with one of our Test-beds and ready the innovators for the pilot process
We partner with established technology companies, such as Microsoft and Intel to provide technology, expertise and support to ensure the innovations are robust and reliable (which gives test-beds confidence to pilot emergent technology)
We access our Technology Partners' VC funds to cover pilot costs. Two or three innovators are invited to tackle each urban challenge. The best solution is selected to pilot with their costs covered. Successfully piloted innovations may receive further funding
Pilot progress is monitored and a 3rd party audit process is applied for assurance the solution delivers promised outcomes
Data on innovations, pilots, results and progress towards commercial contracts is collected in a central database (Urban Innovation Platform or Urban IP), facilitating a reliable, traceable history of the technology, which helps the innovators attract funding and scale their businesses.
The process creates a true living lab with multiple test-beds across the host city and innovators resolving pressing issues for which there is no off-the-shelf solution. UPPlift programs are designed and delivered by URBAN LIVING FUTURES Inc. To learn more check out: http://www.upplift.co/


Want to have a voice in iCommunity.ca, the official newsletter of ICF Canada? Please send your blogs, announcements and other interesting content to John G. Jung at  jjung@icf-canada.com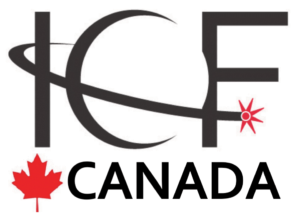 ICF Canada   1310-20 Bay Street Toronto, Ontario M5J 2N8  www.icf-canada.com
Contact: John G. Jung at jjung@icf-canada.com 1-647-801-4238 cell
Want to change how you receive these emails?
You can update your preferences or unsubscribe from this list