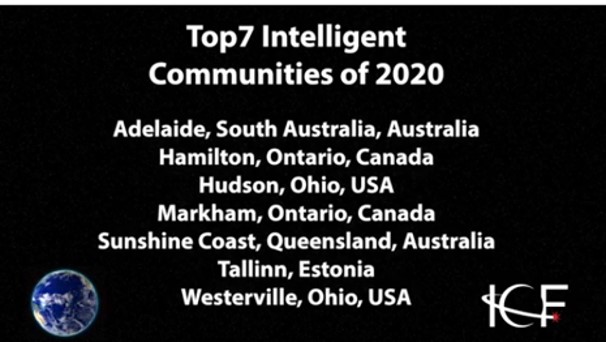 Top7 Cities Announced for 2020
ICF Announces the Top7 Intelligent Communities of 2020
On February 10 in Taoyuan, Taiwan, ICF announced the Top7 Intelligent Communities of 2020. In alphabetical order, the Top7 communities are:
·       Adelaide, South Australia, Australia
·       Sunshine Coast, Queensland, Australia
ICF Chairman and Co-founder John G. Jung, ICF Director of Operations Matthew Owen and ICF's Director of Business Development Michael Jung, actively participated in the TOP7 Conference and Awards program in Taoyuan, Taiwan. Hosted by the City of Taoyuan and the ICF Institute in Taiwan, over 300 delegates from around the world attended despite the novel coronavirus travel bans that saw many of the international registrants unable to participate. Nevertheless, the program had a full slate of international case studies, including some that participated by video-links. Presentations from Canada included Intelligent Community case studies from British Columbia by Jean-Marc LaFlamme; Burlington, Ontario by Mark Steffler; and Toronto, by Michael Jung. Speakers from the USA included cities from Arlington, Virginia; Rochester, NY; Dublin, Ohio; Orlando, Florida and Saratoga Springs, NY. International case studies included Barcelona and Soto de Real (Madrid area), Spain; City of Prospect, Australia; Curitiba, Brazil; and Binh Duong, Vietnam. ICF Canada's John Jung helped to coordinate and develop the event with the City of Taoyuan and the ICF Institute as well as welcome the President and attendees during the Opening Ceremony; offer the keynote address on the Taoyuan Aerotropolis as a model for Intelligent Community – city building; and moderator of one of the case study panels. ICF's Matt Owen was also the moderator of the other case study concurrent panel.
Following the day-long conference, John Jung and Matt Owen presented the 2020 TOP7 to the audience in Taoyuan, the location of the 2019 Intelligent Community of the Year. One of these new TOP7 communities will succeed Taoyuan as the 2020 Intelligent Community of the Year, to be named in June. Click here to read the full announcement.


Want to have a voice in iCommunity.ca, the official newsletter of ICF Canada? Please send your blogs, announcements and other interesting content to John G. Jung at  jjung@intelligentcommunity.org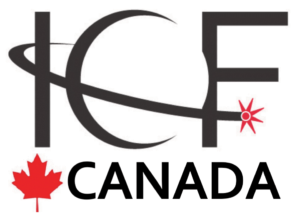 ICF Canada   1310-20 Bay Street Toronto, Ontario M5J 2N8  www.icf-canada.com
Contact: John G. Jung at jjung@intelligentcommunity.org 1-647-801-4238 cell
Want to change how you receive these emails?
You can update your preferences or unsubscribe from this list