Join us at the ICF Summit 2017
The annual ICF Summit is unlike any municipal, urban planning or economic development conference you'll ever attend.  What will you take away from Summit 17? You will take away value that translates into direct benefit to the citizens, businesses and institutions you serve.
Match-making Session June 6 – Gain valuable economic development leads among ICF Intelligent Communities. Identify site location and investment opportunities, as well as "soft landing" targets for local business, at our economic development matchmaking session.
Share solutions. These are ideas you can put to use. Meet officials from cities, counties and regional areas who face similar challenges and have created strategies and programs to deal with them. Many may have developed solutions that apply to your community. Peer mentoring starts at the Summit and continues long after through the relationships you forge.
Inspirational – and designed to inspire you to take action. Too often, efforts to build a better community wind up in an endless loop of meetings, analysis, workshops and more analysis. The inspiring examples you encounter at the ICF Summit show you how to take the first essential steps on the journey.
International reach. The Summit is your most direct route to international opportunity in the innovation economy. Nobel Prize-winning economist Robert Solow has proven that 80% of economic growth comes from technology innovation. McKinsey & Company estimates that 80% of the world's trade will cross international borders by 2027. Make your contacts here. Many others will and have benefitted from the past connections.
To register, click here.  


Want to have a voice in iCommunity.ca, the official newsletter of ICF Canada? Please send your blogs, announcements and other interesting content to John G. Jung at  jjung@icf-canada.com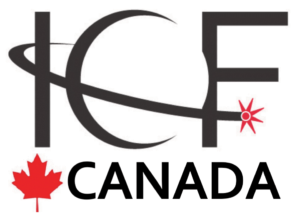 ICF Canada   1310-20 Bay Street Toronto, Ontario M5J 2N8  www.icf-canada.com
Contact: John G. Jung at jjung@icf-canada.com 1-647-801-4238 cell
Want to change how you receive these emails?
You can update your preferences or unsubscribe from this list