ICF Canada Newsletter #32

Welcome to the 32th edition of ICF Canada's Newsletter called iCommunity.ca
Montreal to say Au Revoir at the 2017 ICF Summit in NYC
On June 8 at the Gala Awards Dinner, Montreal City Councillor, Harout Chitilian will be standing at the podium gazing at the anxious eyes of many of the people representing their TOP7 communities in the audience. He was one of them last year in Columbus, Ohio where ICF held its last Summit. Wondering, would they be called to become the 2016 Intelligent Community of the Year? With the announcement by ICF Co-Founder Lou Zachailla, Montreal's vast team rushed to the podium to celebrate their victory. Montreal won with many examples from their community that showcased broadband excellence, but also exemplary success in culture, innovation, education and other initiatives. This year at the Summit, Harout will note their advancements as an Intelligent Community and tell us more about their journey as the Intelligent Community of the Year for 2016.
But there is much more before we get to this point in the proceedings.
Oh, and by the way, this is much more than just a conference! <READ MORE>

ICF Canada Speakers Bureau Expands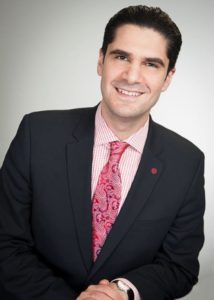 Are you looking for a Canadian speaker to come to your community to inspire your community to take action on becoming a Smart21 community? ICF Canada has launched a Speaker's Bureau that will offer a wide variety of speakers for Canadian communities that are interested in hearing about smart cities, intelligent communities, collaborative networks, social inclusion, smart technologies, open data, innovation ecosystems, and other topics that the ICF Canada communities and its network of members may be able to cover.
For instance, Mr. Harout Chitilian, is a Montreal City Councillor, the vice chairman of the Executive Committee of the City of Montreal, and is responsible for administrative reforms, youth programs, digital and smart city strategy and information technology. He is also a member of the Executive Committee and of the Environment Committee of the Montreal Metropolitan Community. He and his team represented Montreal during the year that Montreal was the selected as 2017 ICF Intelligent Community of the Year. Fluent in both English and French, hear his testimonial about Montreal's journey to become the Intelligent Community of the Year and what made Montreal the global pick that year from its le Quartier de l'innovation de Montréal to Montreal's use of technology to promote its cultural and heritage applications.  <READ MORE>
Videos on ICF Canada's New Website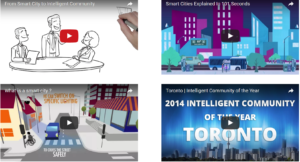 Check out the videos on ICF Canada's website. If you are a member of ICF Canada, we would like to post your videos as well. Please forward the links to your website and we'll take care of the rest. To view some of the smart city videos we have posted, see: https://icf-canada.com/video/ . Check out our own new animation:  "From Smart City to Intelligent Community" which focuses on the story of the evolution of Smart Cities into Intelligent Communities. The animation was created specifically for the March 2017 launch of the new ICF Canada website. It is also available on YouTube: "From Smart City to Intelligent Community": https://www.youtube.com/watch?v=dR1QZttXzGw . We also have the 2017 TOP 7 Communities video available at https://www.youtube.com/watch?v=vXW7pQev1gI
Who are the 2017 TOP7 Intelligent Communities and who will be the 2017 Intelligent Community of the Year
Chiayi City, Taiwan (Smart21 2017 and TOP7 2017)
Chiayi City is a provincial city of 270,000 in southcentral Taiwan, midway between Taichung and Tainan. Ninety-five percent of its economy is in the services sector – wholesale and retail, transportation and warehousing, and accommodation and food – which employs three-quarters of the workforce. In 2014, Chiayi City was ranked as having the worst air quality in Taiwan, and Mayor Twu Shiing-jer, a physician, has dedicated his administration to improving life in the city in this and many other areas. <READ MORE>
Edmonton, Alberta, Canada (Smart21 2008, 2009, 2015, 2017 and Top7 2017)
In the life of a community, too much of a good thing can be as bad as too little. The city of Edmonton (Population: 899,447) lies close to one of the largest oil deposits on Earth, which has created a foundation for prosperity but saddled the community with major challenges as well. The resource boom has swelled Edmonton into the youngest major city in Canada with the most diverse population. <READ MORE>
Grey County, Ontario, Canada (Smart21 2017 and Top7 2017)
The County of Grey is a rich cultural center of Ontario with a long history of agriculture and bustling water trade. Located in Canada's prime "cottage country" with a population of 92,0000, the county is home to the Summerfolk Music and Crafts Festival and the Festival of Northern Lights. The county seat of Owen Sound was even named the 2004 Cultural Capital of Canada. Like many rural areas, however, Grey County now struggles to hold onto its agricultural heritage and strength in an increasingly digital world.<READ MORE>
Ipswich, Queensland, Australia  (Smart21 2011, 2012, 2015, 2016, 2017 and Top7 2015, 2017)
In 2011, the city of Ipswich published a 20-year economic development plan for its population of 195,000. It forecast the addition of 292,000 new residents, who will require an additional 120,000 jobs, and will live in a network of distinct communities interwoven with centers of employment, recreational facilities and green space. The plan responded to future challenges but also to past ones. <READ MORE>
Melbourne, Victoria, Australia (Smart21 2006, 2017 and Top7 2017)
Melbourne is Australia's second largest municipality and the capital of the state of Victoria. A leading financial center, this city of 130,000 is at the center of a metropolitan area of 4.5 million people and is hub for the Australian film and television industries. In 2016, The Economist named Melbourne as the world's most livable city for the sixth year in a row. Australia, however, ranks 48th in the world for the speed and services available over broadband, due to a long history of monopoly and duopoly markets. That has put Melbourne's people, institutions and businesses at a disadvantage in reaping the economic and social benefits of the digital revolution. <READ MORE>
Moscow, Russia  (Smart21 2017 and Top7 2017)
The capital city of Russia, Moscow produces more than 20% of that nation's GDP and, with over 12 million people, is the largest city on the European continent. It is also a city that has taken enormous strides to build a collaborative, knowledge-based economy in a nation better known for top-down leadership, where 80% of exports are of oil, natural gas and other natural resources. But Moscow also has 26 technology parks and technopolises spread across all its districts, which support more than 1,300 high-tech companies. Plans call for more than doubling the number to 60 by the end of 2017. <READ MORE>
Taouyan City, Taiwan (Smart21 2009, 2010, 2011, 2013, 2014, 2015, 2016, 2017 and Top7 2013, 2017)
On Christmas Day of 2014, Taiwan lost a county and gained a city, when the county of Taoyuan changed to municipal status. From the Taoyuan International Airport on its northwest corner to its mountainous and thinly populated southeast, Taoyuan is home to 2 million people and 47,000 companies including one-third of the nation's top 500 manufacturers. In 2009, the county government was running deficits that hit US$1 billion in debt, because population growth was not matched by economic growth. <READ MORE>
ICF Canada to help sponsor TOP7 Reception at ICF Summit17
Thanks to all of the ICF Canada Partner communities and organizations that are helping to sponsor this event. They include:
City of Moncton; City of Montreal; City of Surrey; City of Waterloo; City of Winnipeg; Clearcable Networks; County of Lambton; Invest Ottawa; Invest Quebec; Orion; University of Calgary; York Region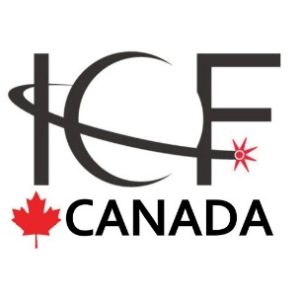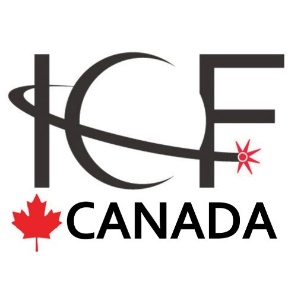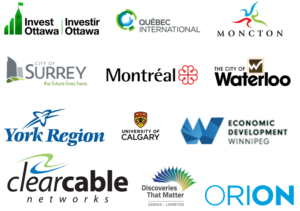 Events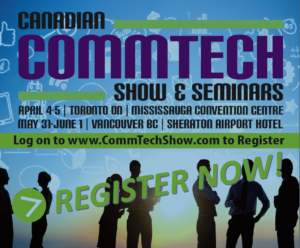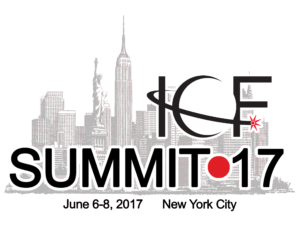 Go to  http://www.intelligentcommunity.org/summit and click on Sign Up.
For a more complete description, see http://www.intelligentcommunity.org/intelligent_community_forum_releases_internet_of_cities_special_report . The Intelligent Community Forum's newly released special report, The INTERNET of CITIES explains the theme of the 2017 ICF Summit. See http://www.intelligentcommunity.org/internet_of_cities
Why attend?
Match-making Session June 6 – Gain valuable economic development leads among ICF Intelligent Communities. Identify site location and investment opportunities, as well as "soft landing" targets for local business, at our economic development matchmaking session.
Share solutions June 7 and 8. These are ideas you can put to use. Meet officials from cities, counties and regional areas who face similar challenges and have created strategies and programs to deal with them. Many may have developed solutions that apply to your community. Peer mentoring starts at the Summit and continues long after through the relationships you forge.
Inspirational – and designed to inspire you to take action. Too often, efforts to build a better community wind up in an endless loop of meetings, analysis, workshops and more analysis. The inspiring examples you encounter at the ICF Summit show you how to take the first essential steps on the journey.
International reach. The Summit is your most direct route to international opportunity in the innovation economy. Nobel Prize-winning economist Robert Solow has proven that 80% of economic growth comes from technology innovation. McKinsey & Company estimates that 80% of the world's trade will cross international borders by 2027. Make your contacts here. Many others will and have benefitted from the past connections.  To register, click here.

From June 19 to 22, 2017, Montreal will host the key decision-makers from the world's large cities during the 12th Metropolis World Congress
Under the theme "Global Challenges: Major Cities in Action," the Congress will be an essential gathering at a pivotal time for the world's major cities. Global issues, such as climate change, economic and sustainable development and immigration, are also local issues that are of increasing concern to metropolitan leaders and populations. In the wake of the Sustainable Development Goals, the international community has developed a New
Urban Agenda that reflects the growing complexity of the challenges and opportunities we are facing. ICF's Co-Founder, Louis Zacharilla will be a panelist in a plenary session entitled: "Urban Innovation and Smart Cities – Smart and Sustainable Mobility" that will focus on governance and metropolitan leadership. For more information on the event, see: www.montreal2017.metropolis.org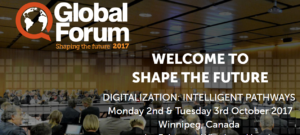 http://globalforum.items-int.com
The Global Forum/Shaping the Future is an annual, international, high profile, thought-provoking and self-sustained event dedicated to business, policy and strategy issues affecting the Digital Society gathering each year, more than 300 key policy-makers and public/private stakeholders from more than 30 countries, from all continents. The 26th edition of the Global Forum 2017 in Winnipeg, will take place on October 2nd & 3rd. It is co-organized with the City of Winnipeg and the University of Winnipeg, with the support of the Premier of Manitoba. This first edition in Canada follows the successful previous editions which took place in New York, Stockholm, Brussels, Washington DC, Oulu and Eindhoven in the Netherlands last year. <Read More>
October 17, 2017 | Ottawa

Your Forum for Connecting Government & Technology to
Drive Public Sector Transformation in Canada!
Ottawa, Ontario
https://www.canadianinstitute.com/govconnect-canada-2017/apply-now/

March 20-22, 2018 Toronto, Ontario
THINK CANADA 2018 GLOBAL BUSINESS SUMMIT
An Elite One-Stop Opportunity to Expand Your Business to Canada
LET US FIND YOUR MATCH
Distributors
Clientele/Customers
Site Selection
Suppliers
Government Incentives & Grants
Joint Venture Partners
LET US GUIDE YOUR EXPANSION
Legal Advisory Services
Immigration Law
Accounting & Finances
Sales/Marketing
Real Estate
Talent Acquisition / HR Services
Early Bird Price Until Aug 1st, 2017
More information to come:
https://www.thinkcanada.org/welcome/think-canada-business-summit-2017
Invest in Canada's FDI Infographics: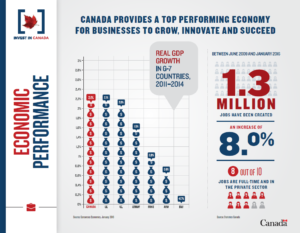 Source: http://www.international.gc.ca/investors-investisseurs/assets/pdfs/download/Infographics.pdf . 
NEWS:
East
Quebec
Ontario
West
Other
Want to have a voice in iCommunity.ca, the official newsletter of ICF Canada? Please send your blogs, announcements and other interesting content to John G. Jung at  jjung@icf-canada.com