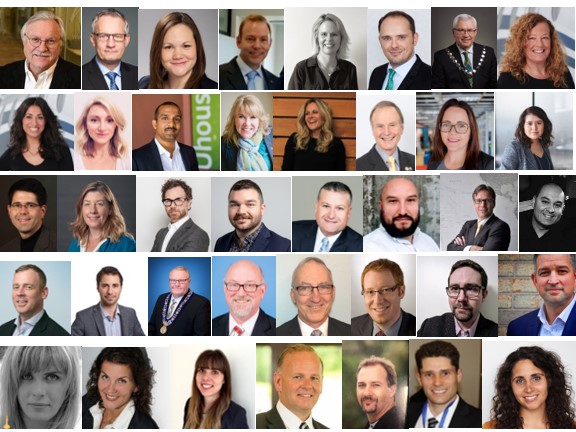 ICF Canada Delegation attended Sold Out ICF Summit in NYC
An ICF Canada delegation traveled from across Canada to join the ICF Summit. The delegation members included:
·       Bill Weber, Warden, Lambton County and Mayor, Municipality of Lambton Shores
·       Blair Patacairk, President, TGS Inc, Ottawa, Ontario
·       Bob Campbell, CEO, Connecting Windsor-Essex, Windsor, Ontario
·       Cathy Bogart, Director of Marketing /Communications, ORION, Toronto, Ontario
·       Chris Gould, VP, Bluewater Power Distribution Corporation, Sarnia-Lambton
·       Dan Circelli, Director of Marketing, Connecting Windsor-Essex, Windsor, Ontario
·       Dr. Jon Thomas, University of Fraser Valley, Abbotsford, BC
·       Étienne Bouchard, Senior Advisor, Foreign Investment, Quebec International
·       Franco Amalfi, Director, Innovation, Oracle Public Sector North America, Montreal
·       Francois Croteau, Montreal Councillor, City of Montreal, Quebec
·       G. Mark Scullion, Trade Commissioner, Foreign Investment Attraction, Canadian Consulate General, NYC
·       Geneva Starr, Project Director, Canadian Urban Institute, Toronto, Ontario
·       Henry Braun, Mayor, City of Abbotsford, BC
·       Jean-Francois Lupien, Montreal International, Montreal, Quebec
·       Jennifer Jeppsson, Senior Investment Officer, ICT, Global Affairs Canada
·       Jens-Michael Schaal, Consul (Economic Affairs – Ontario) & Senior Economic Officer, Ontario International – New York Trade & Investment Office
·       Jenny Tremblay, Director General, Smart Cities Challenge at Department of Infrastructure and Communities, Government of Canada
·       Jérôme Maurice, Economic Development Advisor, Smart and Digital City Office, City of Montréal
·       Jo Flatt, Program Director, Evergreen, Toronto, Ontario
·       John G. Jung, ICF Chairman and Co-Founder; Executive Director of ICF Canada
·       Karen Gomez, Program Manager, City of Guelph, Ontario
·       Kristina Verner, VP, Innovation, Sustainability & Prosperity, Waterfront Toronto
·       Mark Dillon, Corporate Manager of Information Technology, City of Sarnia, Ont.
·       Martin Canning, Executive Director, Smart Cities, Evergreen, Ottawa, Ontario
·       Michael Jung, Director of Marketing, ICF, Toronto, Ontario
·       Nicola Derksen, Social Media Specialist for Abbotsford, BC
·       Rob McCann, Hamilton Technology Centre, Hamilton, Ontario
·       Robert Wilks, Corporate Manager, Information Technology, County of Lambton
·       Ron Van Horne, Chief Administrative Officer, County of Lambton, Ontario
·       Rui Lopes, Lead Generator, Tattica Group, Ottawa, Ontario
·       Sara Georgees, Economic Development, Abbotsford BC
·       Sarah Corey Hollohan, Fredericton Ignite, Fredericton, NB
·       Stephen Thompson, CEO, Sarnia-Lambton Economic Partnership, Sarnia, Ontario
·       Tanya Curtis, General Manager, Highstreet Shopping Centre, Abbotsford, BC
·       The Honourable Edward D. "Ed" Fast, MP (Abbotsford), House of Commons
·       Tom Keenan, Professor, University of Calgary, Calgary, Alberta
·       Tracy Dueck, CEO, Owner, Tracycakes Bakery Cafe Ltd., Abbotsford, BC
·       Wendy Dupley, Executive Director, Economic Development, Abbotsford, BC
·       Wendy Lawson, Dean, School of Health, Mohawk College, Hamilton, Ontario
Other delegations from Taiwan, Australia and Europe attended the sold out Intelligent Community Forum's ICF 2019 SUMMIT in New York City from June 11-13. Although the event was sold out over a week before it started, we nevertheless pulled together a large delegation this year from across Canada.
This year was an extra-special opportunity for Canada's Intelligent Communities and partners to meet with many of the global Intelligent Communities from Australia and Taiwan to Tallinn and Brazil as well as from across the USA and Canada. They also met many companies and organizations from around the world at the exclusive ICF Matchmaking Day event in New York City. In addition, they were able to meet with the ICF Global Institute in Dublin, Ohio and the Institute from Taiwan. These meetings helped them to develop new relationships and reinforced old business development relationships. They also discovered new potential partners, exchanged ideas and foster new partnerships. In attendance were ICF Canada's many cities, the two TOP7 communities competing this year for the top honours as the Intelligent Community of the Year and special guests from the House of Commons and the Canadian Smart Cities Challenge program, and many more. In addition, the delegation met global thought leaders from NASA, ICF Taiwan, the Drucker Institute and many others.


Want to have a voice in iCommunity.ca, the official newsletter of ICF Canada? Please send your blogs, announcements and other interesting content to John G. Jung at  jjung@intelligentcommunity.org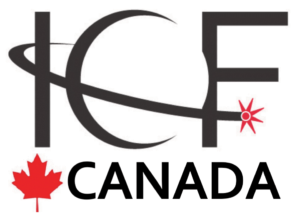 ICF Canada   1310-20 Bay Street Toronto, Ontario M5J 2N8  www.icf-canada.com
Contact: John G. Jung at jjung@intelligentcommunity.org 1-647-801-4238 cell
Want to change how you receive these emails?
You can update your preferences or unsubscribe from this list