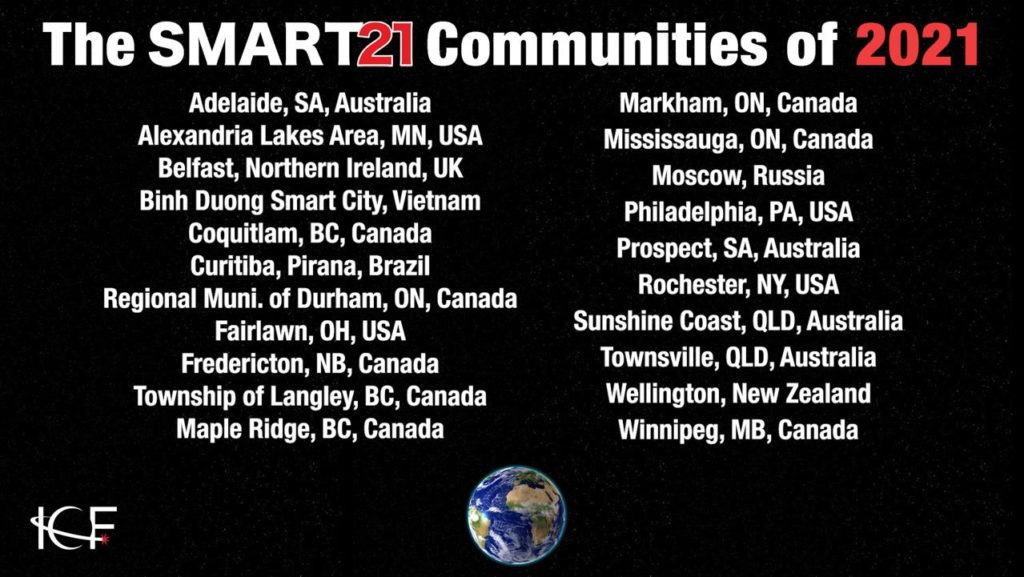 Global List of ICF's Smart21 Communities of 2021
The Intelligent Community Forum (ICF) named the world's Smart21 Communities of 2021 at the conclusion of its February 22-24th Conference in British Columbia. The announcement starts the annual nine-month process which will conclude when ICF names the 2021 Intelligent Community of the Year in October 2021 at the ICF Summit. Each of the recognized and celebrated communities has applied the six principles of the ICF Method. Seven of these celebrated communities will advance to being named the Top7 Intelligent Communities of 2021 to be announced during a virtual conference to take place in June (22-24). Consequently, these Top7 communities will become the focus of the 2021 ICF Global Summit in October, where one will be named the Intelligent Community of the Year.
"Canada again asserted itself on our annual list of 21," said ICF co-founder Lou Zacharilla. "This is our most diverse group. Despite the great challenges facing most of these communities in 2020, the work to create Intelligent Communities went forward with an eye on inclusion, diversity and economic progress in a post-COVID world. The successor to Tallinn is going to be unlike that Estonian city in many ways – but will share the goal of creating a better life for each citizen."
To view the video announcing the 2021 SMART21 see: https://youtu.be/PTFHRfWELu8
The Smart21 Communities of 2021:
Adelaide, South Australia, Australia
Alexandria Lakes Area, Minnesota, USA
Belfast, Northern Ireland, UK
Binh Duong Smart City, Vietnam
Coquitlam, British Columbia, Canada
Curitiba, Paraná, Brazil
Regional Municipality of Durham, Ontario, Canada
Fairlawn, Ohio, USA
Fredericton, New Brunswick, Canada
Township of Langley, British Columbia, Canada
City of Maple Ridge, British Columbia, Canada
Markham, Ontario, Canada
Mississauga, Ontario, Canada
Moscow, Russia
Philadelphia, Pennsylvania, USA
Prospect, South Australia, Australia
Rochester, New York, USA
Sunshine Coast, Queensland, Australia
Townsville, Queensland, Australia
Wellington, New Zealand
Winnipeg, Manitoba, Canada
The ICF Method provides the conceptual framework for understanding the factors that determine a community's competitiveness in economic, social and cultural terms. Click here to learn more about the ICF Method.


Want to have a voice in iCommunity.ca, the official newsletter of ICF Canada? Please send your blogs, announcements and other interesting content to John G. Jung at  jjung@intelligentcommunity.org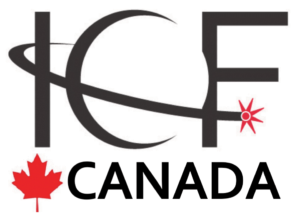 ICF Canada   1310-20 Bay Street Toronto, Ontario M5J 2N8  www.icf-canada.com
Contact: John G. Jung at jjung@intelligentcommunity.org 1-647-801-4238 cell
Want to change how you receive these emails?
You can update your preferences or unsubscribe from this list