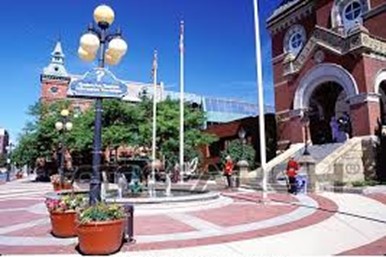 Meet Canada's Smart21 Communities of 2021: Fredericton, New Brunswick
Fredericton is the capital of the Canadian province of New Brunswick and home to two universities, University of New Brunswick and St. Thomas University. The city's population is over 62,000 and is the third-largest city in the province. Frederiction previously was recognized as an ICF SMART21 community in 2006, 2008, 2009 and in 2020. It was also celebrated as a TOP7 community in 2008 and 2009. Learn more about Fredericton and ICF's profile of this Intelligent Community from ICF's Website.
Among notable aspects of its SMART21 recognition include:
Rogers Communications and the City of Fredericton announced its 5G roll-out.
Rogers also partnered with Ignite Fredericton to provide 5G to its Innovation Lab at the Cyber Centre in Knowledge Park, run by CyberNB.
As in previous submissions, its GoFred Zone always impresses the jury with its free, citywide wireless network that has set the trend for IT innovation across North America. It is also unique in its ownership. GoFred is owned and operated through e-Novations, a holding company whose founding members include senior staff of the City of Fredericton.
Getting students real access to professions, real life experience and access to career networks through Experiential Learning among partners at Ignite Fredericton, Planet Hatch and the University of New Brunswick.
Four core projects took place over the last 2 years: Digital Fredericton; Connected Communities; Fred E-Hack; and Smart Cities Digital Fredericton: (

http://www.fredericton.ca/en/smart-fredericton/digital-fredericton

).
"Imagine Fredericton" was initiated to engage residents in a conversation about the city's future leading to a growth strategy and a new comprehensive municipal plan.
Fredericton joined the Global Covenant of Mayors for Climate and Energy Showcase Cities pilot in Canada.


Want to have a voice in iCommunity.ca, the official newsletter of ICF Canada? Please send your blogs, announcements and other interesting content to John G. Jung at  jjung@intelligentcommunity.org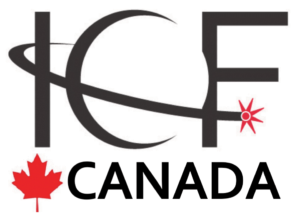 ICF Canada   1310-20 Bay Street Toronto, Ontario M5J 2N8  www.icf-canada.com
Contact: John G. Jung at jjung@intelligentcommunity.org 1-647-801-4238 cell
Want to change how you receive these emails?
You can update your preferences or unsubscribe from this list