Canada's TOP7 for 2020
Congratulations to Markham and Hamilton, Ontario for their 2020 win as ICF's TOP7 Intelligent Communities. SMART21 communities from across Canada this year also included Newmarket, Fredericton and Winnipeg. This is Hamilton's second TOP7 win. The other was in 2018. You can read more about Hamilton in: https://www.intelligentcommunity.org/hamilton_ontario .
This is Markham's first SMART21 and TOP7 win, all in one year. Learn more about Markham at: https://www.intelligentcommunity.org/markham_ontario .
With Newmarket, Ontario, Markham and Newmarket form part of the Regional Municipality of York, also a former SMART21 winning regional community.
York Region undertook an ICF Accelerator project a few years ago. Accordingly, each community was able to benefit by learning through individual Analytics' Reports where their communities benchmarked against current global smart cities and Intelligent Communities. These insights help communities in their quest to improve their cities for their citizens. The ICF Awards program is a reflection of their improvements and a way to celebrate their continuing success. The Accelerator process that York Region participated in included a variety of elements including workshops and presentations, metrics reporting and coaching. To learn more about Analytics' Reports see: https://www.intelligentcommunity.org/accelerator_analytics. To secure your own Accelerator and Analytics' Reports, contact Michael at michael@intelligentcommunity.org


Want to have a voice in iCommunity.ca, the official newsletter of ICF Canada? Please send your blogs, announcements and other interesting content to John G. Jung at  jjung@intelligentcommunity.org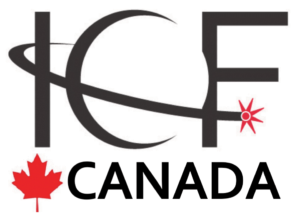 ICF Canada   1310-20 Bay Street Toronto, Ontario M5J 2N8  www.icf-canada.com
Contact: John G. Jung at jjung@intelligentcommunity.org 1-647-801-4238 cell
Want to change how you receive these emails?
You can update your preferences or unsubscribe from this list