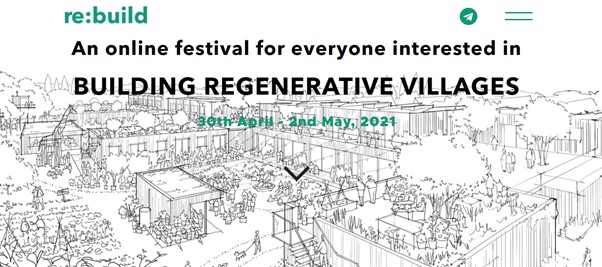 Building Regenerative Communities
Join us for an intriguing panel discussion on May 1 at 9:00am EST focusing on examples from Canada which are building unique initiatives that lead to resilient / regenerative communities. You can see more about the three-day event at https://re-build.co and register at https://withpresence.co/in/re_build/re-build-online-festival .

We have an unusual title and tagline associated with our panel on May 1:
"Hacking your local planning system": Various methods to accelerate development within existing government frameworks, including partnership models.
Nevertheless, the panel aims to demonstrate and discuss new and innovative ideas that are not generally part of current government planning systems to create sustainable, regenerative, open and collaborative communities, everywhere. The panel will cover three key ideas:
Taking leadership to develop the essential enabling infrastructure for community development, specifically high-speed broadband. Mitch Thomson, Executive Director of the Olds Institute (a non-profit community and economic development organization) in Olds, Alberta leveraged the resources in his community of 9000 people to build an innovative and entrepreneurial community through the creation of O'Net, Canada's first community-owned and operated Fibre-to-the-Premises network.
Canada undertook a SMART CITIES CHALLENGE empowering communities to adopt a smart cities approach to improve the lives of their residents through innovation, data and connected technology. One of the 4 winners was the City of Guelph-Wellington County, which will become Canada's first technology-enabled Circular Food Economy. Barbara Swartzentruber, Executive Director of Smart Cities will explain how Guelph/Wellington County is reimagining an inclusive food-security ecosystem that will increase access to affordable nutrition, including use of waste as part of its essential resources.
Thinking differently to build our structures in communities with an eye to long-term sustainability, resilience and innovation. Professor Luigi Ferrara, Dean, Centre for Arts, Design & Information Technology at George Brown College in Toronto has been involved in a project to develop the Arbour, Ontario's first mass-timber, low-carbon institutional building.
Join us on May 1 at 9:00 AM EST. The three-day event from April 30 -May 2 can be seen at https://re-build.co. Register at https://withpresence.co/in/re_build/re-build-online-festival


Want to have a voice in iCommunity.ca, the official newsletter of ICF Canada? Please send your blogs, announcements and other interesting content to John G. Jung at  jjung@intelligentcommunity.org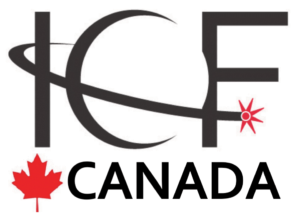 ICF Canada   1310-20 Bay Street Toronto, Ontario M5J 2N8  www.icf-canada.com
Contact: John G. Jung at jjung@intelligentcommunity.org 1-647-801-4238 cell
Want to change how you receive these emails?
You can update your preferences or unsubscribe from this list