BLOG on the SMART21 Event in B.C.
Melissa Wight, the event planner for the February 22-24th 2021 SMART21 conference offers her final blogpost reflecting her perspective on developing the event within the co-creative and collaborative spirit of two communities in the lower mainland of British Columbia.

Welcome back!
Time goes so quickly. This is the final Smart21 Blog post from your host communities, City of Maple Ridge and the Township of Langley. The feeling of an event start date being just around the corner is bittersweet. The excitement and joy of seeing something you have been working so hard on come to fruition, but also the feeling of loss after it is all done.  I choose to relish in the amazing connections I have made, the extraordinary lessons I have learned and the joy of seeing all of the people from around the world connect for the greater good of their communities.  If you're reading this and planning to host a Smart 21 event in your community reach out – I'm happy to help and share all my new-found knowledge.
Our star-studded speaker line-up is filled with such highly accomplished leaders spanning over 9 countries!  Here are just a few more that have confirmed:
Agustin Argelich a Digital Technologies International Consultant from Barcelona and Professor of leadership at Ingenio School (Lleida University). Author of Analyze, Act, Advance, a book about how to build a virtuous cycle of hope, innovation, renewal, and continuous improvement.  Founded Argelich Networks, an independent digital technology (Information and communications technologies) and management consultancy boutique after the Barcelona'92 Olympic Games when he was one of the youngest project leaders as Technological Director of the IX Paralympic Games.
Troy DeFrank is Director of British Columbia's Trade & Investment, Pacific Northwest with more than 12 years of experience generating new business for clients and driving corporate investment in new markets. Previously, Troy was the ICT Trade Commissioner at the Canadian Consulate in Seattle, as well as an International Business Development Manager for the Washington State Department of Commerce.
James Ehrlich is Founder of ReGen Villages Holding and currently on the Faculty with Smart Cities & Environment at Singularity University. Ehrlich is also an Entrepreneur in Residence at the Stanford University School of Medicine Flourishing Project, Faculty at Singularity University, Senior Fellow at NASA Ames Research Center and (Obama) White House Appointee for Regenerative Infrastructure.
Joost Helms is Director of Eindhoven International Project Office (EIPO), in the Netherlands, guiding and supporting regions and cities around the world on Triple Helix collaboration, Smart Cities and socio-economic development strategies. He also chairs the Eindhoven Academy, institute for education and training focusing on successful collaboration in the Brainport Eindhoven ecosystem.
Gudie Hutchings is a Canadian Member of Parliament for the riding of Long Range Mountains. With her strong community ties, varied business experience and commitment to Newfoundland and Labrador, she was appointed by Prime Minister Trudeau as the Parliamentary Secretary for Small Business and Tourism in 2015, and later served on the National Security and Intelligence Committee of Parliamentarians. In 2019 she was appointed Parliamentary Secretary of Women and Gender Equality and Rural Economic Development.
Brenda Knights is the CEO of Seyem', wholly owned by the Kwantlen First Nation in British Columbia. Brenda previously worked in the transportation sector in various management roles, then came home to her indigenous community to assist with Economic Development. She serves on a number of Boards including the Elizabeth Fry Foundation, Langley Tourism, the TOL Museum Advisory Committee and as a Council Member for the BC Indigenous Business Advisory Council for the Province of BC.
Toomas Türk is the first ever Chief of Innovation at the City of Tallinn, Estonia. His main responsibility is to lead Innovation and Smart City programme, including novel technology projects, tech community engagement and internal innovation capacity initiatives. See more www.tallinnovation.ee . He has have worked on country senior level positions at Top Global/National Tech companies including Oracle, Tallinn Science Park Tehnopol, Telia, Omniva/E-invoicing Center and has great knowledge about e-Estonia. Tallinn hold the title of Intelligent Community of the Year in 2020.
I would love to tell you about all of the extraordinary speakers we have confirmed but I think you should check them on ICF's homepage at www.intelligentcommunity.org/2021_icf_smart21_conference  where you can read about all of them, register for the event and look through our three-day program.  Be sure to follow the speakers on their social media channels too and you'll see that they have discount codes available for their network.
Looking forward to having you attend the event and connecting with us all.  You can also follow the event with live tweeting happening on @ICFSmart21.
Stay safe!  Sincerely,
Melissa


Want to have a voice in iCommunity.ca, the official newsletter of ICF Canada? Please send your blogs, announcements and other interesting content to John G. Jung at  jjung@intelligentcommunity.org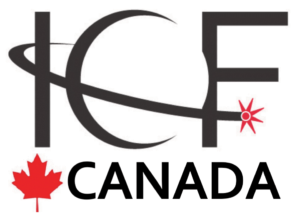 ICF Canada   1310-20 Bay Street Toronto, Ontario M5J 2N8  www.icf-canada.com
Contact: John G. Jung at jjung@intelligentcommunity.org 1-647-801-4238 cell
Want to change how you receive these emails?
You can update your preferences or unsubscribe from this list