BLOG on the SMART21 Event in B.C.
Melissa Wight, the event planner for the February 22-24th 2021 SMART21 ICF event offers her second blogpost reflecting her perspective on developing the event within the co-creative and collaborative spirit of two communities in the lower mainland of British Columbia.
Welcome Back!
I hope you all had a very Merry Christmas and a Happy New Year.  It's Melissa the event planner for ICF Smart 21 Virtual Conference, February 22-24th   here updating you our latest news.
As we say goodbye to an especially hard year, I find myself reflecting on the things I was able to learn throughout it.  This year has taught me about my communities' strength, resilience and fortitude. From local businesses donating their time to making masks, to neighbours offering to pick up and drop off groceries to people in need and the elderly, to people's recommendations on how to entertain a 10-year-old or celebrate her 11th birthday with social distancing.  I could not be more proud of my friends, family, community and everyone who has put so much time and effort into getting through this year and how ready we are to come out of it stronger and look forward to the future.
One of the things I am most looking forward to is ICF's Smart21 Conference coming up in February and I am happy to announce just some of the spectacular speakers that have confirmed that will be sharing their wisdom with us!
Rob McCann, the founder of Clearcable Networks and President of the Hamilton Technology Centre has been working with advanced broadband service deployments in mid-market and rural cable and telephone systems since 1998 and will be speaking as part of our Innovation Hub.
Anne Lawrence who is Currently Head of Industry Advancement at Sunshine Coast Council in Queensland Australia, capitalises upon the investment in game-changer projects such as a greenfields 'Smart City' CBD precinct and a new international airport and leads a team that supports the growth and prosperity of the region's 30,000+ businesses will be presenting on Regional Cooperation.
Dan Mathieson, the Mayor of the City of Stratford in Ontario, Canada is in his fifth term as Mayor and has sat on the municipal council since 1995. Dan was chosen by the Canadian Advanced Technology Alliance (CATA) to receive the Queen Elizabeth II Diamond Jubilee Medal, paying tribute to community leaders whose endeavours have set them apart as technology innovators. As well, Dan received the Queen Elizabeth II Golden Jubilee Medal in 2002 for public service and will be presenting on Capacity Building, The best for our Future.
Doug McCollough (well known to the ICF community) is the CIO for the City of Dublin in Ohio, USA will be presenting twice for us; once on Accessibility Fundamentals and again on day 3 on Inclusive Prosperity & Resilience. He is on the boards of Per Scholas Columbus, TECH CORPS, Black Tech Columbus, and Jewish Family Services of Columbus. He Chairs the Data Policy Needs Survey & Toolkit Working Group within the Mid Ohio Regional Planning Commission and serves on the Advisory Boards for the Center for Public Safety & Cyber Security Education (CPSCE) at Franklin University, the IT Cloud/Cluster Advisory Committee for Western Governors University, and the Department of Engineering Education at the Ohio State University.
Paivi Sutinen is the Director of Service Development in Espoo, Finland which was the Intelligent Community of the Year 2018 and also iCapital finalist year 2019 and 2020. She has been as a Chairman of the steering group of the 6Aika – joint strategy for open and smart services with the six largest cities in Finland (2014-2020). She has over 25 years' experience as director, developer and cocreator in local, national and global levels at the Finland's two biggest cities and communities in Espoo and Helsinki and she will be presenting on Capacity Building.
Kadie Ward who is the Commissioner and Chief Administrative Officer at Ontario Ministry of Labour, Training and Skills Development in Ontario, Canada. Her expertise has taken her around the world working with legislators to establish programs and legislation to support trade, local economic development, social enterprises as well as women's participation in the economy and she will be presenting on Inclusive Prosperity & Resilience.
These are just a sample to wet your appetite! Be sure to tune in to next months blog as we feature more speaker showcases and don't miss your chance to attend the Conference on February 22-24, purchase your tickets online now at https://www.intelligentcommunity.org/2021_icf_smart21_conference.  We've also launched a special event twitter feed @ICFSmart21. Follow along to get updates in real time and connect with our speakers.
Until next time, stay safe!
Melissa Wight


Want to have a voice in iCommunity.ca, the official newsletter of ICF Canada? Please send your blogs, announcements and other interesting content to John G. Jung at  jjung@intelligentcommunity.org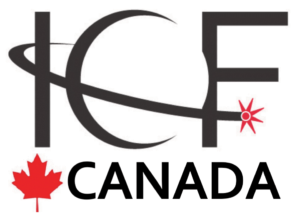 ICF Canada   1310-20 Bay Street Toronto, Ontario M5J 2N8  www.icf-canada.com
Contact: John G. Jung at jjung@intelligentcommunity.org 1-647-801-4238 cell
Want to change how you receive these emails?
You can update your preferences or unsubscribe from this list